𝗪𝗲 𝗵𝗲𝗹𝗽 𝗰𝗹𝗶𝗲𝗻𝘁𝘀 𝘄𝗶𝘁𝗵 𝗽𝗿𝗼𝗽𝗲𝗿𝘁𝘆 𝗮𝗽𝗽𝗿𝗮𝗶𝘀𝗮𝗹𝘀, 𝗲𝘅𝗽𝗲𝗿𝘁𝘀 𝗶𝗻 𝗰𝗼𝗺𝗺𝗲𝗿𝗰𝗶𝗮𝗹 𝗮𝗻𝗱 𝗿𝗲𝘀𝗶𝗱𝗲𝗻𝘁𝗶𝗮𝗹 𝗿𝗲𝗮𝗹 𝗲𝘀𝘁𝗮𝘁𝗲
𝐖𝐢𝐭𝐡 𝐲𝐞𝐚𝐫𝐬 𝐨𝐟 𝐞𝐱𝐩𝐞𝐫𝐢𝐞𝐧𝐜𝐞 𝐢𝐧 𝐫𝐞𝐚𝐥 𝐞𝐬𝐭𝐚𝐭𝐞 𝐚𝐩𝐩𝐫𝐚𝐢𝐬𝐚𝐥, 𝐰𝐞 𝐩𝐫𝐨𝐯𝐢𝐝𝐞 𝐨𝐮𝐫 𝐜𝐥𝐢𝐞𝐧𝐭𝐬 𝐰𝐢𝐭𝐡 𝐚𝐜𝐜𝐮𝐫𝐚𝐭𝐞, 𝐭𝐢𝐦𝐞𝐥𝐲 𝐯𝐚𝐥𝐮𝐚𝐭𝐢𝐨𝐧𝐬 𝐟𝐨𝐫 𝐚𝐥𝐥 𝐭𝐡𝐞𝐢𝐫 𝐩𝐫𝐨𝐩𝐞𝐫𝐭𝐢𝐞𝐬.
Our appraisers are all good-standing members of the Appraisal Institute of Canada (AIC)
𝗚𝗲𝘁 𝗜𝗻𝘀𝗽𝗶𝗿𝗲𝗱 𝗯𝘆 𝗼𝘂𝗿 𝗰𝘂𝘀𝘁𝗼𝗺𝗲𝗿 𝘁𝗲𝘀𝘁𝗶𝗺𝗼𝗻𝗶𝗮𝗹𝘀
𝗖𝗼𝗺𝗺𝗲𝗿𝗰𝗶𝗮𝗹 & 𝗥𝗲𝘀𝗶𝗱𝗲𝗻𝘁𝗶𝗮𝗹 𝗣𝗿𝗼𝗽𝗲𝗿𝘁𝘆 𝗮𝗽𝗽𝗿𝗮𝗶𝘀𝗮𝗹 𝘀𝗲𝗿𝘃𝗶𝗰𝗲𝘀 𝗶𝗻 𝗧𝗼𝗿𝗼𝗻𝘁𝗼: 𝗥𝗲𝗹𝗶𝗮𝗯𝗹𝗲 𝗜𝗻𝘃𝗲𝘀𝘁𝗺𝗲𝗻𝘁 𝗳𝗼𝗿 𝗬𝗼𝘂𝗿 𝗥𝗲𝗮𝗹 𝗘𝘀𝘁𝗮𝘁𝗲 𝗔𝘀𝘀𝗲𝘁𝘀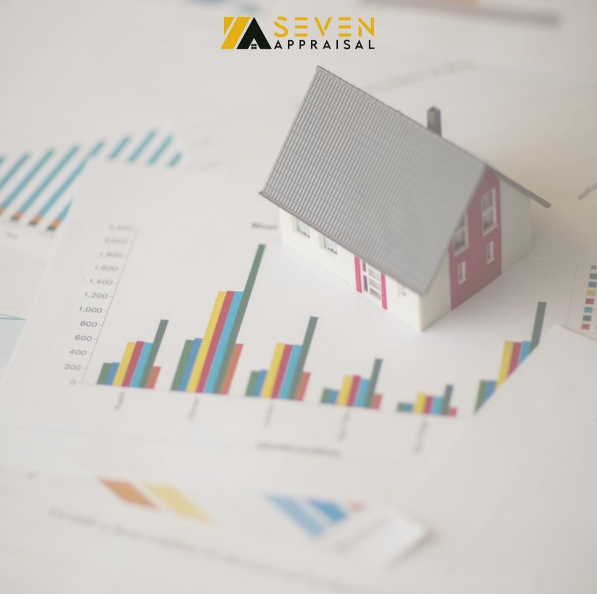 𝗧𝗼𝗿𝗼𝗻𝘁𝗼 𝗖𝗼𝗺𝗺𝗲𝗿𝗰𝗶𝗮𝗹 𝗮𝗻𝗱 𝗥𝗲𝘀𝗶𝗱𝗲𝗻𝘁𝗶𝗮𝗹 𝗣𝗿𝗼𝗽𝗲𝗿𝘁𝘆 𝗔𝗽𝗽𝗿𝗮𝗶𝘀𝗮𝗹 𝗦𝗲𝗿𝘃𝗶𝗰𝗲𝘀
Looking for Commercial & Residential Property appraisal services in Toronto? Discover reliable Toronto appraisal companies specializing in market rent appraisal, commercial, Industrial and residential real estate appraisal, property appraisal, and estate sales appraisal in Toronto. Investing in commercial and residential real estate property in Toronto can be a promising opportunity for investors to gain lucrative returns in the real estate market. Being located in Toronto and having a thriving economy.
Toronto offers diverse commercial properties such as office spaces, buildings, and restaurant opportunities. In this article, we will explore why investing in these properties is a wise decision. Whether you're a homeowner, investor, or business owner, understanding the value of your property is crucial. In this article, Seven Appraisal Inc will explore the world of real estate appraisal in Toronto and guide you on finding reliable appraisal companies. From market rent appraisal to commercial appraisal, property appraisal, and estate sales appraisal, we'll cover it all. So let's dive in and discover the key insights!
Submit Your Details for a Personalized Appraisal Today!
Discover the true value of your property with our expert team. Submit your details now for a personalized appraisal and take the first step toward unlocking your property's full potential!
𝗥𝗲𝗮𝗹 𝗘𝘀𝘁𝗮𝘁𝗲 𝗔𝗽𝗽𝗿𝗮𝗶𝘀𝗲𝗿 𝗧𝗼𝗿𝗼𝗻𝘁𝗼 : 𝗞𝗲𝘆 𝗙𝗮𝗰𝘁𝗼𝗿𝘀 𝗶𝗻 𝗖𝗼𝗺𝗺𝗲𝗿𝗰𝗶𝗮𝗹 𝗮𝗻𝗱 𝗥𝗲𝘀𝗶𝗱𝗲𝗻𝘁𝗶𝗮𝗹 𝗥𝗲𝗮𝗹 𝗘𝘀𝘁𝗮𝘁𝗲 𝗔𝗽𝗽𝗿𝗮𝗶𝘀𝗮𝗹
Real estate appraisal is the process of determining the value of a property, whether residential or commercial. Appraisals are conducted by professional appraisers who evaluate various factors to arrive at an accurate estimation of the property's worth. In Toronto, where the real estate market is dynamic and diverse, obtaining a reliable appraisal is crucial for buyers, sellers, and investors.
𝗘𝗰𝗼𝗻𝗼𝗺𝗶𝗰 𝗚𝗿𝗼𝘄𝘁𝗵 𝗮𝗻𝗱 𝗦𝘁𝗮𝗯𝗶𝗹𝗶𝘁𝘆:
The commercial property market of Toronto is significantly boosted by the city's robust economic growth and stability. With a range of industries available such as finance, technology, healthcare, and education. Toronto provides an environment for businesses to thrive while being resilient to market fluctuations.
A significant factor when it comes to commercial property investment is their location – and Toronto has that covered well! The city's strategic location at the heart of Ontario benefits from excellent connectivity and accessibility through well-developed transportation infrastructure. This strategy makes it an ideal hub for businesses.
𝗗𝗶𝘃𝗲𝗿𝘀𝗲 𝗮𝗻𝗱 𝗩𝗶𝗯𝗿𝗮𝗻𝘁 𝗘𝗰𝗼𝗻𝗼𝗺𝘆
The diverse sectors supporting the economy such as finance, and entertainment. Media provide an exciting business landscape that attracts global investors towards establishing their presence here. A vibrant economy ensures a stable foundation on which various businesses can flourish while enjoying resistivity toward market volatility. Investing in industrial property in Toronto gives access to various and colorful economic systems.
This town's business actual property marketplace caters to many sectors, inclusive of workplaces, stores, eating places and lots of others. This distinction guarantees a consistent demand for business spaces and affords opportunities for investors to faucet into exceptional marketplace segments.
𝗖𝗼𝗺𝗺𝗲𝗿𝗰𝗶𝗮𝗹 𝗣𝗿𝗼𝗽𝗲𝗿𝘁𝘆 𝗔𝗽𝗽𝗿𝗮𝗶𝘀𝗮𝗹 𝗶𝗻 𝗧𝗼𝗿𝗼𝗻𝘁𝗼: 𝗩𝗮𝗹𝘂𝗶𝗻𝗴 𝗖𝗼𝗺𝗺𝗲𝗿𝗰𝗶𝗮𝗹 𝗥𝗲𝗮𝗹 𝗘𝘀𝘁𝗮𝘁𝗲 𝗔𝗽𝗽𝗿𝗮𝗶𝘀𝗮𝗹
Toronto's developing population and thriving business environment contribute to a growing call for industrial space. From workplaces paces to retail outlets and eating places, there's a steady want for suitable residences to house corporations. This call creates a positive marketplace for commercial asset buyers seeking to capitalize on the city's vibrant economy. 
Commercial properties require specialized appraisal techniques due to their unique characteristics. 
Commercial appraisals consider factors such as income potential, location, zoning regulations, and property size. Business owners, investors, and developers rely on commercial appraisals to make informed decisions regarding buying, selling, leasing, or financing commercial real estate in Toronto. 
At Seven Appraisal Inc, based in Toronto, Canada, we comprehend the essential components necessary to realize your real estate investment plans. By selecting us as your trusted partner, you gain access to a team of experienced valuation experts equipped with extensive industry connections.
Commercial and Industrial Building:
We provide valuations for both commercial and industrial, single and multi-use properties.
We help negotiate lease agreements between owners, tenants, and landlords.
New Construction and Progress Report:
We provide the potential market value of your property once constructed or renovated.
Current Market Valuation:
An appraisal report estimating your property's current value for various use cases.
We calculate investment assets that have increased in value since the property was bought.
We determine a property's market value using our expertise and data analysis to guide your buying or selling decisions.
Marital Separation Appraisals:
When either spouse wishes to retain the marital residence after divorce.
We specialize in completing real estate appraisals for both estates and trusts.
Reach out on WhatsApp for a quick and personalized property appraisal – we're just a message away!
Instant valuations await! Click now for top-notch property appraisal.
Get Valuation
Call Now
𝗔𝗽𝗽𝗿𝗼𝗮𝗰𝗵𝗲𝘀 𝘁𝗼 𝗖𝗼𝗺𝗺𝗲𝗿𝗰𝗶𝗮𝗹 𝗔𝗽𝗽𝗿𝗮𝗶𝘀𝗮𝗹:
Commercial appraisals typically involve one or more of the following approaches:
Income Approach: This approach considers the property's income potential and calculates its value based on the net operating income (NOI) and capitalization rate.
Sales Comparison Approach: Similar to residential appraisals, this approach compares the subject property to recently sold properties with similar characteristics
Cost Approach: This approach estimates the cost to rebuild or replace the property and adjusts for depreciation to determine its value.
𝗧𝗵𝗲 𝗜𝗺𝗽𝗼𝗿𝘁𝗮𝗻𝗰𝗲 𝗼𝗳 𝗮 𝗖𝗲𝗿𝘁𝗶𝗳𝗶𝗲𝗱 𝗖𝗼𝗺𝗺𝗲𝗿𝗰𝗶𝗮𝗹 𝗔𝗽𝗽𝗿𝗮𝗶𝘀𝗮𝗹
When it comes to making informed decisions about your real estate investments, a certified appraisal from Seven Appraisal Inc serves as a foundation. Our dedication to excellence ensures that our assessments are not only precise but also reflective of current market conditions. Rely on us to provide you with the insights needed to navigate the competitive landscape of commercial real estate with confidence.
𝗣𝗿𝗼𝗽𝗲𝗿𝘁𝘆 𝗔𝗽𝗽𝗿𝗮𝗶𝘀𝗮𝗹 𝗦𝗲𝗿𝘃𝗶𝗰𝗲𝘀 𝗧𝗼𝗿𝗼𝗻𝘁𝗼 : 𝗗𝗲𝘁𝗲𝗿𝗺𝗶𝗻𝗶𝗻𝗴 𝗥𝗲𝘀𝗶𝗱𝗲𝗻𝘁𝗶𝗮𝗹 𝗣𝗿𝗼𝗽𝗲𝗿𝘁𝘆 𝗩𝗮𝗹𝘂𝗲
A residential property appraisal is essential for homeowners, buyers, and sellers in Toronto. It provides an unbiased assessment of a property's value based on factors such as location, size, condition, and recent sales of comparable properties. Property appraisals help homeowners understand the worth of their property, while buyers can use them to negotiate fair prices.
𝗙𝗮𝗰𝘁𝗼𝗿𝘀 𝗖𝗼𝗻𝘀𝗶𝗱𝗲𝗿𝗲𝗱 𝗶𝗻 𝗣𝗿𝗼𝗽𝗲𝗿𝘁𝘆 𝗔𝗽𝗽𝗿𝗮𝗶𝘀𝗮𝗹 𝗦𝗲𝗿𝘃𝗶𝗰𝗲𝘀
When appraising residential properties in Toronto, appraisers consider the following factors:
Location: The neighborhood, proximity to amenities, schools, and transportation affect the property's value.
Property Size and Features:   The size, layout, number of bedrooms and bathrooms, and unique features impact the appraisal value.
Condition and Upgrades: Well-maintained properties with recent upgrades and renovations generally have higher values.
Recent Comparable Sales: Appraisers analyze recent sales of similar properties in the area to determine the property's value
𝗖𝗼𝗺𝗺𝗲𝗿𝗰𝗶𝗮𝗹 𝗟𝗼𝗮𝗻 𝗔𝗽𝗽𝗹𝗶𝗰𝗮𝘁𝗶𝗼𝗻 𝗚𝘂𝗶𝗱𝗲
As your business flourishes and you seek funding for expansion, leverage the potential of your commercial property with Seven Appraisal Inc to secure a business loan. Determining the loan size hinges on factors like property value, where our certified appraisal ensures you obtain a fitting loan for your growth aspirations. Trust in Seven Appraisal Inc for expertise, authority, and unwavering reliability in your financial endeavors.
𝗙𝗮𝘃𝗼𝗿𝗮𝗯𝗹𝗲 𝗴𝗼𝘃𝗲𝗿𝗻𝗺𝗲𝗻𝘁 𝗿𝗲𝗴𝘂𝗹𝗮𝘁𝗶𝗼𝗻𝘀:
Making an investment in commercial belongings in Ontario benefits from favorable Government policies aimed toward helping agencies and attracting investment. The Canadian government offers tax incentives, offers, and initiatives that encourage business asset investments. These rules beautify the profitability and sustainability of making an investment in commercial assets in Toronto.
𝗥𝗲𝗮𝗹 𝗲𝘀𝘁𝗮𝘁𝗲 𝗺𝗮𝗿𝗸𝗲𝘁 𝘁𝗿𝗲𝗻𝗱𝘀:
Staying knowledgeable about the modern actual estate market traits is essential for Industrial property buyers. Market research and analysis offer precious insights into asset values, rental quotes, and emerging opportunities. Seven Appraisal Inc. a real estate appraisal and consulting company gives professional steering and market insights to investors navigating the commercial property market in Toronto.
𝗕𝘂𝘀𝗶𝗻𝗲𝘀𝘀 𝗽𝗿𝗼𝗽𝗲𝗿𝘁𝘆 𝗳𝘂𝗻𝗱𝗶𝗻𝗴 𝘀𝘁𝗿𝗮𝘁𝗲𝗴𝗶𝗲𝘀:
Growing a sound funding approach is important for success inside the industrial property marketplace. Whether you are interested in buildings for sale, office areas, or eating place opportunities, it's important to not forget factors such as region, marketplace call for, and potential for a boom. Crafting a complete funding method will maximize your probability of attaining long-term profitability.
𝗙𝗶𝗻𝗮𝗻𝗰𝗶𝗻𝗴 𝗼𝗽𝘁𝗶𝗼𝗻𝘀 𝗳𝗼𝗿 𝗶𝗻𝗱𝘂𝘀𝘁𝗿𝗶𝗮𝗹 𝗽𝗿𝗼𝗽𝗲𝗿𝘁𝘆 𝗳𝗼𝗿 𝘀𝗮𝗹𝗲:
Securing financing for business belongings investments in Toronto calls for careful consideration. Diverse financing options, which include conventional financial institution loans, private creditors, and partnerships, are to be had. Operating with experienced financial advisors will assist you navigate the financing procedure and find the first-rate option for your industrial belongings funding.
𝗞𝗲𝘆 𝗰𝗼𝗻𝗰𝗲𝗿𝗻𝘀 𝗳𝗼𝗿 𝗯𝘂𝘆𝗲𝗿𝘀:
Earlier than investing in business assets on the market in Toronto, it is crucial to don't forget numerous key factors. These include region, marketplace demand, zoning guidelines, rent phrases, maintenance costs, and capability dangers. Engaging in thorough due diligence and in search of expert advice from professionals, which include the ones at Seven Appraisal Inc. will ensure informed funding decisions
𝗣𝗼𝘁𝗲𝗻𝘁𝗶𝗮𝗹 𝗥𝗶𝘀𝗸𝘀 𝗮𝗻𝗱 𝗠𝗶𝘁𝗶𝗴𝗮𝘁𝗶𝗼𝗻:
Like any investment, commercial and residential real estate properties entail inherent risks. Economic fluctuations, market volatility, and unforeseen events can significantly impact property values and rental incomes. It is essential for investors to assess these risks, diversify their portfolios, and implement risk management strategies to mitigate potential losses.
By staying proactive, monitoring market conditions, and adapting to changing circumstances, investors can navigate the challenges and capitalize on the opportunities in the commercial and residential real estate sector. 
However, with the right risk assessment and mitigation strategies, along with diversifying your portfolio and carrying out thorough market studies, you can decrease dangers and maximize returns for your commercial property investments.
𝗘𝘅𝗽𝗲𝗿𝘁 𝗮𝗽𝗽𝗿𝗮𝗶𝘀𝗮𝗹 𝗵𝗲𝗹𝗽 𝗮𝗻𝗱 𝗗𝘂𝗲 𝗗𝗶𝗹𝗶𝗴𝗲𝗻𝗰𝗲:
Navigating the economic belongings marketplace in Toronto requires expert assistance and meticulous due diligence. Engaging the services of experienced actual estate retailers, attorneys, and property managers will ensure an easy funding manner. Seven Appraisal Inc. Gives comprehensive advisory services, inclusive of due diligence guide, to manual investors in their business assets ventures.
𝗘𝗻𝗱
Investing in commercial and residential real estate for sale in Toronto offers a promising opportunity for investors. With extensive experience in both commercial and residential real estate, our team is well-equipped to guide you through a wide range of property opportunities With its strong economy, strategic location, and diverse market segments, Toronto is an ideal destination for property investments. By conducting thorough research, seeking professional advice, and staying informed about market trends, you can make well-informed investment decisions and maximize your returns. Commercial Appraisal in Toronto: Valuing Commercial Real Estate
Our expertise. Our approach. Our philosophy.
We are a professional team of Real Estate appraisers dedicated to helping businesses, investors, government, tenants, and landlords in their property appraisals.
At Seven Appraisal we are committed to providing high-quality appraisal services that are efficient and cost-effective while fulfilling our customers' needs.
Also Seven Appraisals play a vital role in the Toronto real estate market. For buyers, an appraisal ensures that they are paying a fair price for a property. Sellers benefit from appraisals by understanding the market value of their property, helping them set an appropriate listing price. Investors rely on appraisals to assess potential returns and make informed investment decisions. Additionally, lenders often require an appraisal before approving a mortgage loan, as it provides assurance of the property's value.
Seven Appraisal Inc. - Toronto's Trusted Property Appraisal Services :
At Seven Appraisal Inc, we are a team of highly proficient and experienced Real Estate Property Appraisers dedicated to serving the Toronto, Ontario region. With a strong commitment to professionalism and integrity, we have established ourselves as a trusted name in the industry. We specialize in a wide range of appraisal services, including residential, commercial, industrial, and special properties. Our team of experts possesses in-depth knowledge and experience in evaluating properties of all types and sizes. We understand that each appraisal is unique and requires a tailored approach. Our appraisers follow a meticulous process that includes thorough research, on-site inspections, and analysis of market trends to ensure accurate and reliable valuation. Moreover, we offer expertise in assessing properties for potential Capital Gains implications, providing comprehensive insights for your real estate decisions.
Dial for Instant Solutions
Experience Personalized Support That Exceeds Expectations! Contact Us Today for Top-Notch Assistance
Our team has experience in a different range of properties and is committed to helping our clients through their valuation needs.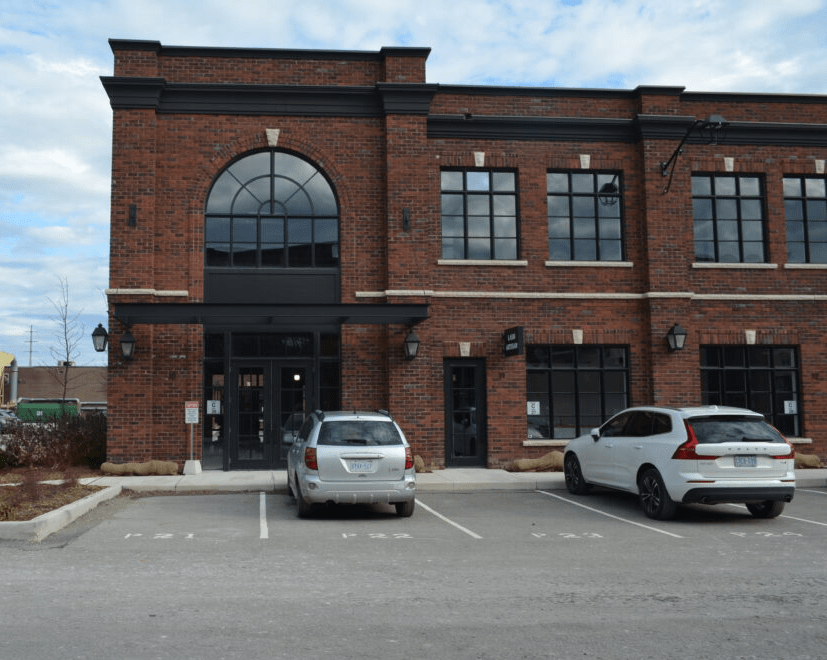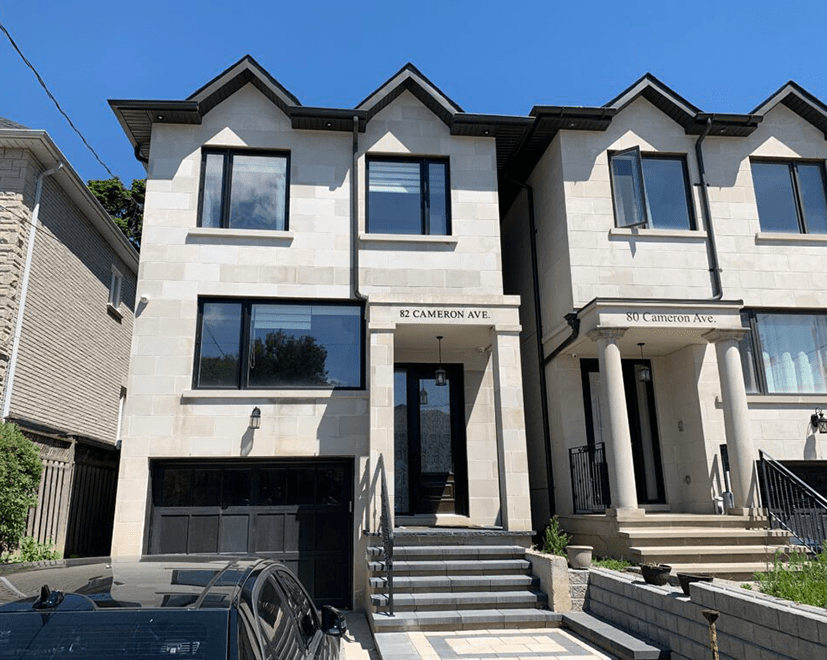 Looking to buy, sell, or lease property?
Get in touch with us today and let us know about your valuation needs.